Nature's Juice is all about bringing a deliciously healthier lifestyle to you. If you have been looking for ways to sneak in a tasty, yet healthy snack, Nature's Juice is the right stop. We want every visit to be a unique experience exemplified in every drink that is carefully crafted and catered to your needs. Using only the freshest products available, our drinks are all natural and contain no added sugars or sweeteners.  What you taste is nothing but Nature's Juice.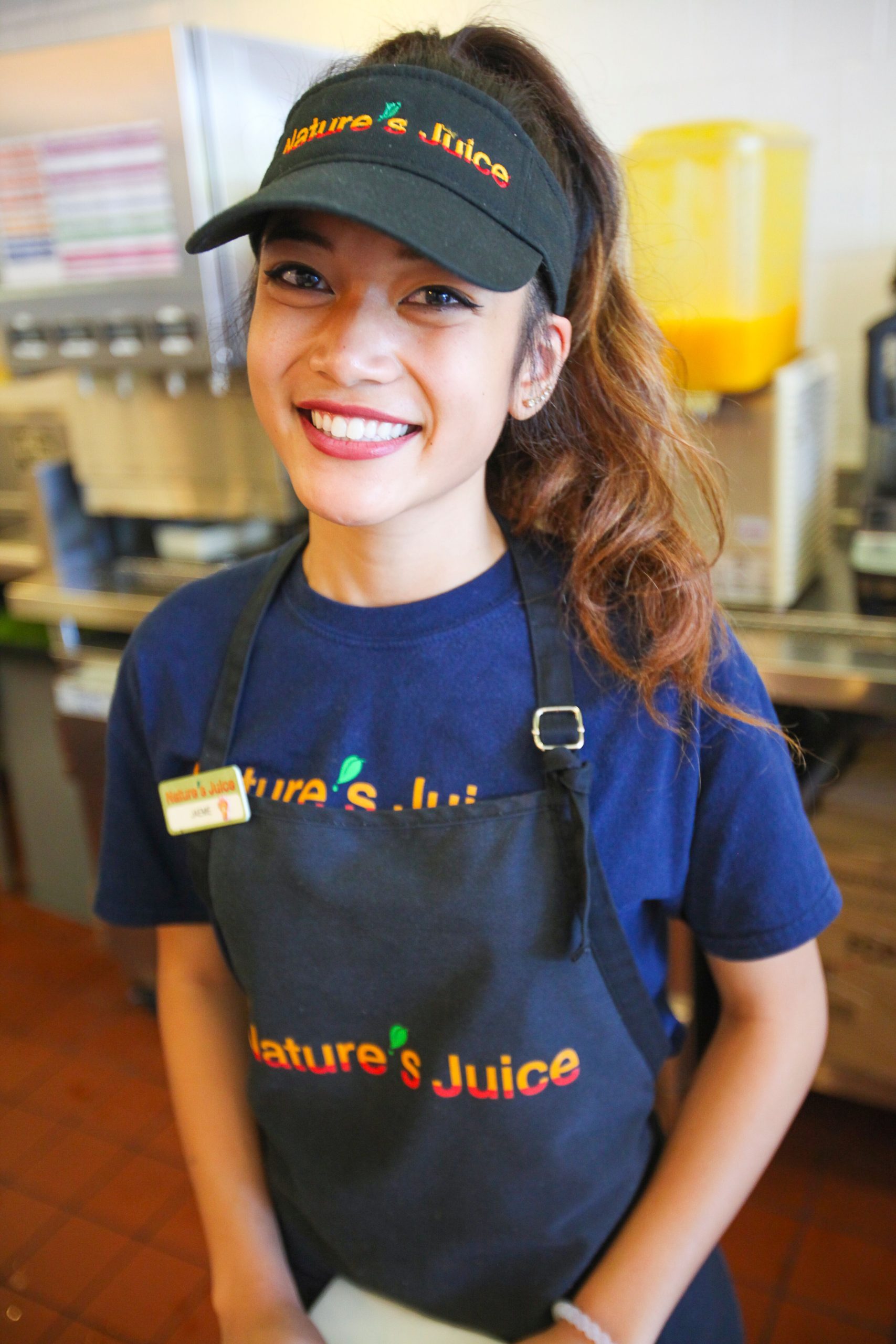 Customer Service – You are our guest and we pride ourselves on making each and every visit a pleasant one. Good Customer service is more than just an action. It is a philosophy and a way of life here at Nature's Juice.
Speed & Accuracy – Getting your drinks to you is something most places do; getting your drinks to you soon after you order them is something most places don't do. Our staff of professional smoothie craftsmen are quick and precise when blending your drinks. So you actually get what you order when you order it.
Quality – Serving nothing but the best, we strive to bring you the sweetest fruits, the most luscious yogurts and sherbets, and the tastiest snacks while keeping your health in mind.